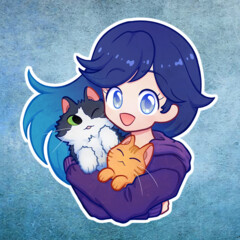 AndieDoesStuff
Graphic Artist/Illustrator/Animator
Seattle, United States
Summary
I am a freelance artist specializing in illustrations, digital paintings and motion graphics/2d animations. I have created sub alerts, video intros, emotes, and logos for various streamers and have done some ad design work for a VFX company.
I love using charcoals and pencils just as much as my digital tablet. I also love to do what I call 'glitch photography', which is more of a painting with light effect, but I distort the image further to get crazy looks and feels.
I am currently improving my skills as a digital painter.
Skills
Illustration
Digital Painting
Cartooning
2D Animation
Motion Graphics
Software proficiency